aku telah dikenakan tag. oh.. *sigh
first tag comes from
chip hebat
yg sgt jelita. hehe..
The rules are simple. Use Google Image to search the answers to the questions below. Then you must choose a picture in the first page of the results, and post it as your answer. After that tag 6 people.
i am
maaf ya, yang ini saja tak ikut rule. hehe..
i really want to go..
my favourite place..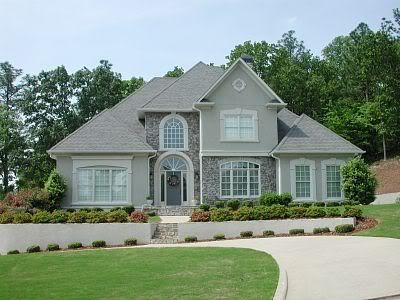 my favourite thing..
my favourite drink..
my favourite food..
my favourite color..
i live in..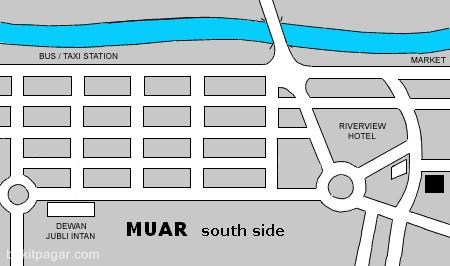 i was born at..
my school is...
my favourite story..
my hobby..
my college/university..
my favourite car..
my job...
my eye color..
my favourite book..
my favourite shoe...
i wanna tag
1. farhana
2. hani shakila
3. azri azyan
4. khalifah fedi
5. ab geldofg
6. wan fara
2nd tag dari chip jugak. hehe..
1. Are you single?
physically i'm single but mentally i'm not.
2. Are you happy about that?
happy. yeah.
3. Are you bored?
bored?? nope.
4. Are you sad?
sometimes.
5. Are you a queen/king control?
nope.
6. Are you plastic?
nope. why must being so?
8. Are you cool?
yeah.
9. Are you chinese?
pure malay. no mix jawa or bugis or banja or what so ever.
10.Who are you?
i'm a person who loved peace and hate violence.
TEN FACTS
1. Initials : NK
2. Nicknames : nard, along, nurul, u***
3. Birth place : tapah perak malaysia
4. Hair color : black
5. Age : 21 going to 22
6. Eye color : dark brown
7. Birthday : 13 april 1987
8. Mood : happy ever after
9. Favorite colors : pink, black
10. Left or right handed : right-handed
TEN PREFERENCES IN A RELATIONSHIP
1. Smile or eyes : both
2. Light or dark hair : dark
3. Hugs or kisses : both
4. Intelligence or attraction : both
5. Hook-up or relationship : urm..
6. Trust or love : both
7. Long distance or close : close
8. Call or text : text
9. Older or younger : older
10.Looks or Personality : urm..
TEN LAST
1. Last phone call you made
my mum
2. Last phone call you received
my mum
3. Last person/people you hung out with
kak ain
4. Last person to text you
my hubby
5. Last person you tickled
none
6. Last person you danced with
none.. aku tak reti menari
7. Last person you hugged
my mum
8. Last person you ate with
kak ain
9. Last person you sat in the car with
my dad
10. Last person you kissed
my mum.. kissed pipi da..
PREPARE YOURSELVES
farhana
wan fara
hani shakila
tag seterusnya dari
farhana
Satu : Apakah yang sedang anda lakukan ?
reply tag chip dgn farhana nih. smbl2 mesej b..
Dua : Apakah yang bermain di fikiran anda ?
tak sabarnye nak grad bulan 8
Tiga : Siapakah yang sedang anda bercakap dengan ?
none. aku sorg2 kat bilik.
Empat : Siapakah yang ada kedua dalam activ5 anda ?
aku tak tahu. no maxis aku pakai bukan aku punye. haha
Lima : Apakah yang sedang anda pakai ?
pakai baju la. haha.
Enam : Apakah yang anda lakukan sebaik saja bangun tidur ?
minum air masak.
Tujuh : Siapakah Lelaki yang selalu bersayang sayang bersama anda ?
tak mau jawab. haha
Lapan : Apakah Coklat Kegemaran Anda ?
cadbury. ais krim coklat. waffle coklat.
Sembilan : Aktor Paling HOT yang tidak anda Gemari
tak tahu la.
Sepuluh : Orang yang paling LAST anda bersama ?
kak ain. kuar dgn dia tadi gi beli barang.
Terakhir Sekali , mangsa2 aku kene jawap tag nih..
chip hebat
bule
khalifah fedi
aie akaike
azri azyan
goasop
dan ini juga dari farhana
de Rules:
It's harder than it looks
Copy to your own note, erase my answer, enter yours and TAG 10 people.
Use the first letter of your name to answer each of the following questions.
They have to be real.. nothing made up!
If the person before you had the same initial, you must use different answers.
You cannot use any word twice and you can't use your name for the boy/girl name question.
Have fun!
1/ What is your name?
Nurulnadia
2/ A four letter word?
Nard
3/ A boy's name?
Najid (my cousin)
4/ A girl's name?
Nazuar (my cousin)
5/ An Occupation:
Narrator
6/ A color :
None
7/ Something your wear :
Nice shirt
8/ A food :
Nan
9/ Something found in the bathroom :
Nothing that start from N
10/ A place :
New Zealand
11/ A reason for being late :
No one fetched me up.
12/ Something you shout :
Nadia loves you!!!
13/ A movie title :
Narnia (The Chronicles of)
14/ Something you drink :
Nenas punye jus.
15/ A musical group :
Nadia's picture show
16/ A street name :
N street. siyes ada. tak percaya gi
sini
.
17/ A type of car :
Nano car
18/ A song title :
Ngilu - Butterfingers
19/ A verb :
Nagging